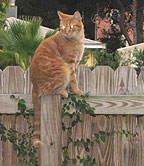 Some things I come across are just too cool, stimulating or weird not to  share. Plus, I know  really interesting people who do some phenomenal things. So this page is totally devoted to stuff I think others will find as  interesting as I do. Some of it is categorizable, which I'll try to do. But much of it is all over the place. Seriously, there's no rhyme nor reason, just whatever catches my eye or ear.  And if you come across something you think I should post, send it to on! (Just no  cat videos — they drive me and my cats nuts). Enjoy!
Cook Books
Rush—race—to get your hands on a copy of At the Crossroads of Should and Must—Find and Follow Your Passion. As a child, teen, and into my twenties I obediently trod along Should, not understanding why each taking each step was a burden. At thirty when I jumped to my Must path, the burden lifted and joy filled my life. Did that mean all my worries & woes disappeared? No, not by a long shot.  I might have had more money if I'd stayed on Should, but it would never replace the richness of the life I chose. Yet even in following our Must we pass side paths that beckon. Will they lead us astray or to an exciting destination? Unsure, we ignore them and trod on, until our Must becomes its own form of Should. When I opened this book, just weeks after it was published, I was as transported as Dorothy when she landed in Oz. Oh how I wish I'd been among the more than twenty-five million readers of the essay from which this tome grew. I wasn't at a crossroads then and would likely have ignored its message. Ah, but "when the student is ready, the teacher will appear."  Elle Luna's artfully conceived book has illuminated the next horizon of my own creative life and set me gleefully along a new trail of discovery.  
Cool People Who Do Cool Stuff
Through Your Real Stories, Lillian Dunlap and Jaye Sheldon are preserving a long ignored history: the life stories of Black maids, white employers and the sometimes contradictory and frequently complex family relationships that develop between them. Launched well before The Help came out, they've now gathered hundreds of hours of oral histories, then distill them for presentation by professional actors in the popular theatrical series called "Decades of Day Work."
Cool Eats & Drinks
Jerry Greenfield and I first met when we were both struggling to become writers. We achieved that, but he's gone on to do something else: he's an honest-to-grapes wine expert. Actually, he claims to be the Wine Whisperer (when Jerry whispers he can get you to do pretty much anything he asks). Whether you're an oenophile or know nothing more about wine than it's red, white or pink, there's much to learn while enjoying his wit in Secrets of the Wine Whisperer — Or, How I Learned t Drink Wine and Found Ecstasy, Joy, Peace, Happiness, Life and Salvation. (Although that last noun isn't likely when it comes to Jerry.)
Most definitely sign up for Michael Jones' always entertaining postings. Some of us have been reading him since he built one of the top pond services in Florida. Then he decided to trade koi  for cheese, and now he owns Cheese Please (you can order online. Try the Potato Gouda!). His newsletters always bring a smile, if not an outright laugh as he continues his never-ending pursuit of a George Clooney sighting.
A mess of Southern greens always sets my mouth to watering but by far and away the best ever recipe for greens came to me from Terri Fites' site The Home Schooling Doctor. After living in the South more than half my life, you'd think that my Dixie-born friends should know I'm (among many things) Queen of the Kitchen  but they still raise their eyebrows when I set this dish before them. After one taste they clamor for the recipe. No matter where you live, you and even the kiddies will find her 1-2-3 Greens so delicious that they will, as we say down this way, "make your tongue slap out your brains!"
Cool Place to Stay
Coming to the Tampa Bay area? A cozy and art-filled Airbnb offering is The Wren's Nest. It's in Tampa's hip Seminole Heights neighborhood, full of great restaurants and watering holes, and just minutes away from Ybor City (the original Cigar City) and downtown.
Cool Wordplay
Some of us find crimes against grammar as offensive as crimes against nature (turn off that tap while you're brushing your teeth!). But  grammar is  sooooo borrrring… Not!! At least not when Crazy Al Yankovich tackles "Word Crimes."
Who says we can't make up words? Just because a word isn't in the dictionary (yet) doesn't mean it isn't a real word. In a short TED talk, dictionary editor Erin McKean challenges us to get creative and do what Shakespeare was famous for doing: making up new words. As much, if not more, fun as reading the dictionary!
Cool Music Stuff
Bohemian Gravity — proof that science nerds can rock.
"We Didn't Start the Fire" — Billy Joel's history lesson covers forty years  in less than five minutes. Most definitely watch it full-screen, as you need to pay close attention. You thought the years went by fast? They sure did.